Contact


If you have any queries regarding this Web Site, or wish to know more details about the books on mining text, please contact me.

Family Historians may be interested to know that I have available information on the coal mining deaths in North and East Lancashire for the years 1850-1913.

I am prepared to search these for family members you think may have been connected with the mining industry. All I ask is a small donation to cover time and email expenses, a nominal sum of say five pounds. I also have available from other sources such as the 'Guide to the Coalfields' and other indexes I have names of people killed or injured, or connected with management at various collieries, not only in Lancashire but the country as a whole.

In addition to this, I have also compiled a huge database on local history (that of the Burnley area of Lancashire) which lists names from local newspapers of marriages, birthdays, deaths and births. This also includes a Roll of Honour of those killed wounded or missing in WW2. It also lists entries for a number of years for marriages at the Burnley Parish Church of St. Peter's.

I am of course always interested in names with coal mining connections that might not be included, and these could always be added for future generations of Family Historians, 'Lest they be forgot'.

Do not forget to visit my guest page, I am always interested in comments (and criticism) regarding the information on the site.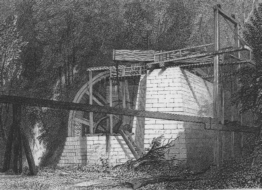 THE BEAMISH COLLIERY WATER WHEEL



YOU CAN CONTACT ME IN WRITING OR ON THE PHONE AT THE ADDRESS BELOW, but emails ARE prefered.


Jack Nadin
20 Willow Street
Burnley
Lancashire
England
BB12 ORE

TELEPHONE 01282-454927